The summer 2021 Residential will be set in a private facility using individual hotel rooms and a small group of 20 players only:
2021
HAVING ORIGINALLY SOLD OUT OF THE 20 PLACES FOR THE 2021 CAMP WE NOW HAVE ONE SPACE AVAILABLE
July 24th-30th 2021
Players can register individually or as teams but everyone trains together combining cultures, backgrounds and languages. Our 2021 brochure will be available soon.

The Camp Includes:
Three meals per day (wide selection of food & cater for specific diets)
Accommodation single or double sharing room available
40hrs+ professional coaching with fun competitive games
Modern video analysis
Conditioning sessions by S & C Coach (age and ability specific)
Pre-hab before each training session with S & C coach
Individual one-to-one coaching for every player
Fun games including finishing, matches and competitions
Sports Psychologist for one-to-one and group support
Constant attendance by professional scouts for 9-22 age groups
Intensive ball manipulation sessions involving over 600 touches
Full care 24/7 (parental access to staff available at all times)
On site laundry
Security for any items requiring safe keeping
Professional physiotherapist for rehab and prehab
Full use of all facilities including gym, futsal court, head tennis, common rooms, internet suite and physiotherapy
Personalised Identity Report
Every player receives a personalised profiling report. This gives detailed feedback on their own personal identity – technically, tactically and physically. It is vital that players know themselves; what their strengths are and where they need to improve upon leaving. We teach players to be responsible for their own development.
Acceleration Position (1)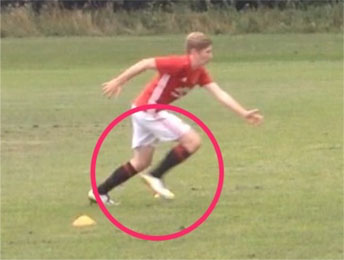 Physical Report
The PHYSICAL report involves tests carried out by our Strength and Conditioning experts.
The data provides parents/players with strong indicators of potential future injuries through muscular imbalances implementing elite modern functional movement assessment. Each player then works one to one in the gym with our S and C experts so that they can work on this when back home.
Technical & Tactical Report
The TECHNICAL and TACTICAL report provides parents/players with a breakdown of their game understanding, application and technical proficiency.
We also provide each player with an Identity Plan which is extremely unique.