How We Develop Your Child
Our annual residential soccer camp in England focuses not on improving a team or squad's collective but the individual's ability to affect the team. We tailor all of our football courses to the individual, focusing on each player's identity. In short, we run an individual one to one based course, for every child that we accept onto and of our courses.

Technique
Technical practices, drills and exercises which can be performed alone away from training to provide maximum improvement. The technical area is a huge focus of our courses. Please contact us directly for more information.

1v1, 2v1, 3v2 and 4v2 Scenarios
We believe that once the individual/team has the relevant knowledge of the shape required by management, regardless of the system, the game becomes about creating these four scenarios all over the pitch.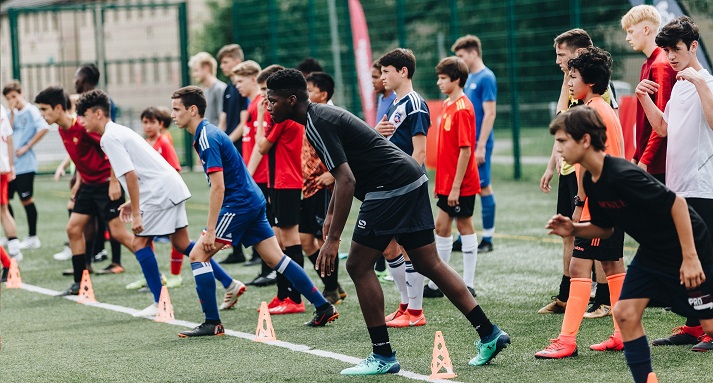 Expert Coaches
Coaching from current academy staff and ex-professionals who have played and/or coached at the highest level. Our coaches are involved in the professional game on a day-to-day basis designing, implementing and delivering to the top 1% of players.
Attitude and Application
We pride ourselves in creating a mentality in players who come away from our courses with a constant desire to be the very best they can be. Players understand the transferability of these vital life skills.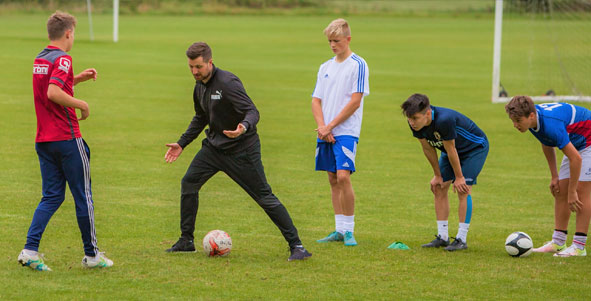 In-depth Tactical Knowledge

Tactical advice on age specific topics derived from current elite systems. Whether it be establishing trigger points when defending deep, which passing lines to cut off when pressing high or even how, where and when to create overloads in possession, we are constantly trying to evolve. We deliver the most modern and pioneering tactics that are relevant to the game in 2018 as opposed to teaching players how to play in a straight line 4-4-2 for example.
Psychological/Social Support
We have qualified Sports Psychologists on every course who are on hand to provide advice and support.
Maturity
A professional outlook not only on football but life. In short, if the player comes with the right attitude, we will provide the ultimate environment for them to flourish.
Physical Exercises
Physical exercises which are age and position specific from 9-22 years. We have qualified football experts in Strength and Conditioning, Sports Science and Nutrition.
Mental Attributes
A motivation, desire and attitude to want to be the best and compete at the top level.
Quality
Our main staff coach on every event we do which is why we do not franchise out; quality is the most important principle to us.
Fun
Because kids "just want to have fun"! We make sure that this is a key component of our camp!